Inspired (or rather copied) from the LineageOS project I created a device overview for devices supporting OpenWrt. The metadata and images is crawled via a simple python scraper, for testing I added a Device Tree parser to show the devices flash layout.
Instead of rewriting (and updating) the wiki, templates are used to describe common things, however filled with metadata of the devices.
Below an example on how a device wiki could look like. I'm not a web developer therefore style modifications are very limited so far.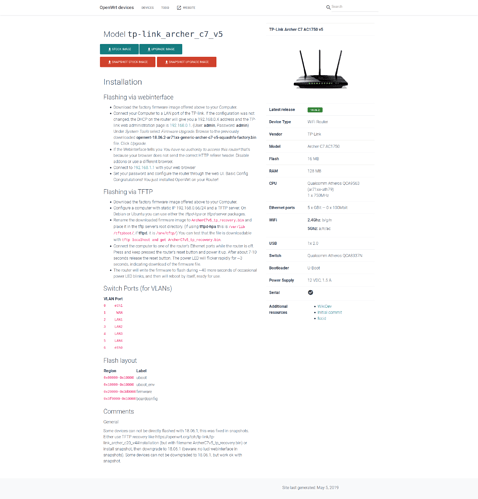 Please share your thoughts, I'd be happy to template most parts of the wiki allowing a generic experience for new users trying to flash their devices.