Context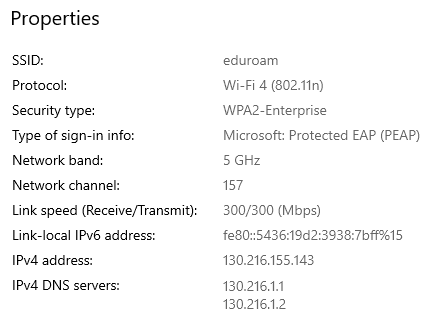 I reside in university dorms. We utilize the "eduroam" network. This network is a WPA-2 enterprise network. I am unable to connect my IoT devices to this network unless I create a personal hotspot from my Windows 10 computer. There 2 main issues with this solution: 1) I am limited to the selection of broadcasting either a 2.4 GHz hotspot or 5 GHz, 2) My computer must remain on at all times.
I have purchased a Netgear EX3700 wireless range extender and flashed it with the latest release of OpenWRT (19.07.7). While this device does have an ethernet port, the dorm has only WiFi available so I am unable to utilize it to establish a connection with eduroam. I am therefore wanting to connect wirelessly to eduroam and bridge that connection with a 2.4 GHz and 5 GHz network being broadcasted from the device.
Problem
I have successfully connected OpenWRT to my PC's hotspot (which is obviously connected to eduroam) to update the package list and remove "wpad-basic" and install "wpad". I primarily do this through SSH however all configurations mentioned below have been done through LuCI because I am not too familiar with the CLI.
Next, I have connected to eduroam using WPA2-EAP + PEAP + PEAPMSCHAPV2 and removed the connection to my PC hotspot. I have used the network diagnostic function on LuCI to see that the device has successfully connected and has been granted internet access.
My problem arises from this point onwards. I am not sure how I can broadcast a dual band network from my device that is bridged with my client network (eduroam). I have followed this tutorial which utilizes the package "relayd" to create a network bridge. I have been successful in doing so but only when my client network is set to my PC hotspot. When my client network is set to eduroam, connecting to the broadcasted wireless network shows as "No internet access" or "No IP address" on my devices (such as my iPhone, iPad, etc.).
I do apologize for my inappropriate use of the terminology around this topic as I am very new to networking. Please could someone help point me in the right direction while bearing that in mind. Thank you.