Is it possible to setup the WAN port on an RBM33G with VLANS in Dumb AP mode as the maintenance port? I've tried several different scenarios and keep locking myself out.

I'm trying to have nothing but the PoE WAN port plugged into the network as it provides power, but also have it be the maintenance port with a statically assigned IP address.
All VLANs configured as unmanaged via the Luci GUI, with bring up on boot checked, bridge interfaces checked, STP checked, and IGMP checked.
Unsure how to set the switch config, however, I currently have it configured as such... and the statically assigned IP on the WAN port is still unreachable.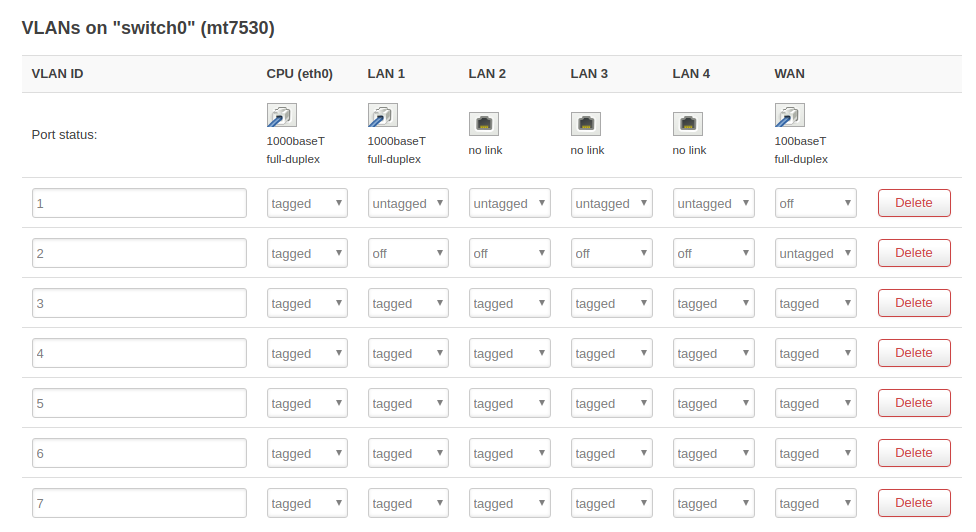 I've tried making the WAN port part of the LAN via changing the switch config as such, however, doing so brings the rest of the network down completely.