Hi folks
I have updated my Archer C2600 to the last OpenWRT 19.07 snapshot. Unfortunately the Relayd Bridge cannot be installed anymore. There is always an error message that it needs the libubox20170601 but a newer one is installed so I overwrote the files and I had to reset the router.
Now the packages are updated and the libubox20191228 is the current one but the problem is when I want to install Luci-proto-relay I still want to install the libubox20170601 but the package can't be found after I click on the Install button.
Here are a few pictures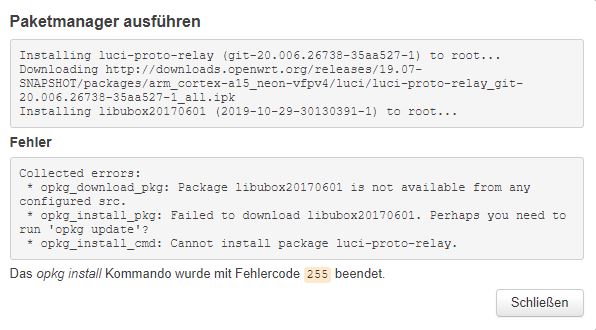 I still have a DLINK DIR-860L and it worked with installing the packages.
Is there possibly another solution to install these packages. Manual upload via URL or a package upload did not work either.