Hi,
I have the following configuration attached of my wireless, the third radio (radio2) I only use for 2x ESP8266 devices because I cannot connect to radio1 where I have a 2.4GHz configuration.
The radio2 is working well for a day, and then it is in the state as the printscreen attached.
Firmware version: OpenWrt 19.07.5 r11257-5090152ae3 / LuCI openwrt-19.07 branch git-20.341.57626-51f55b5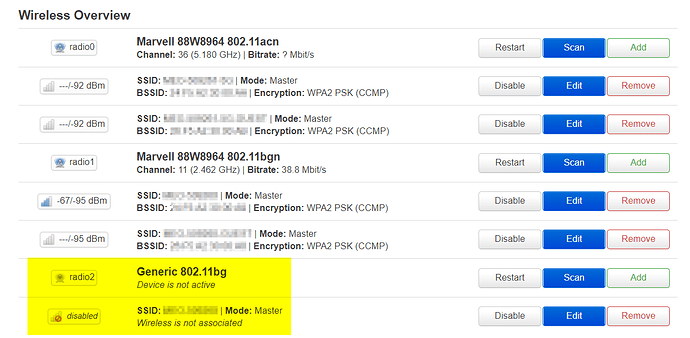 Can anyone help?
Thanks,
Flávio Pinho