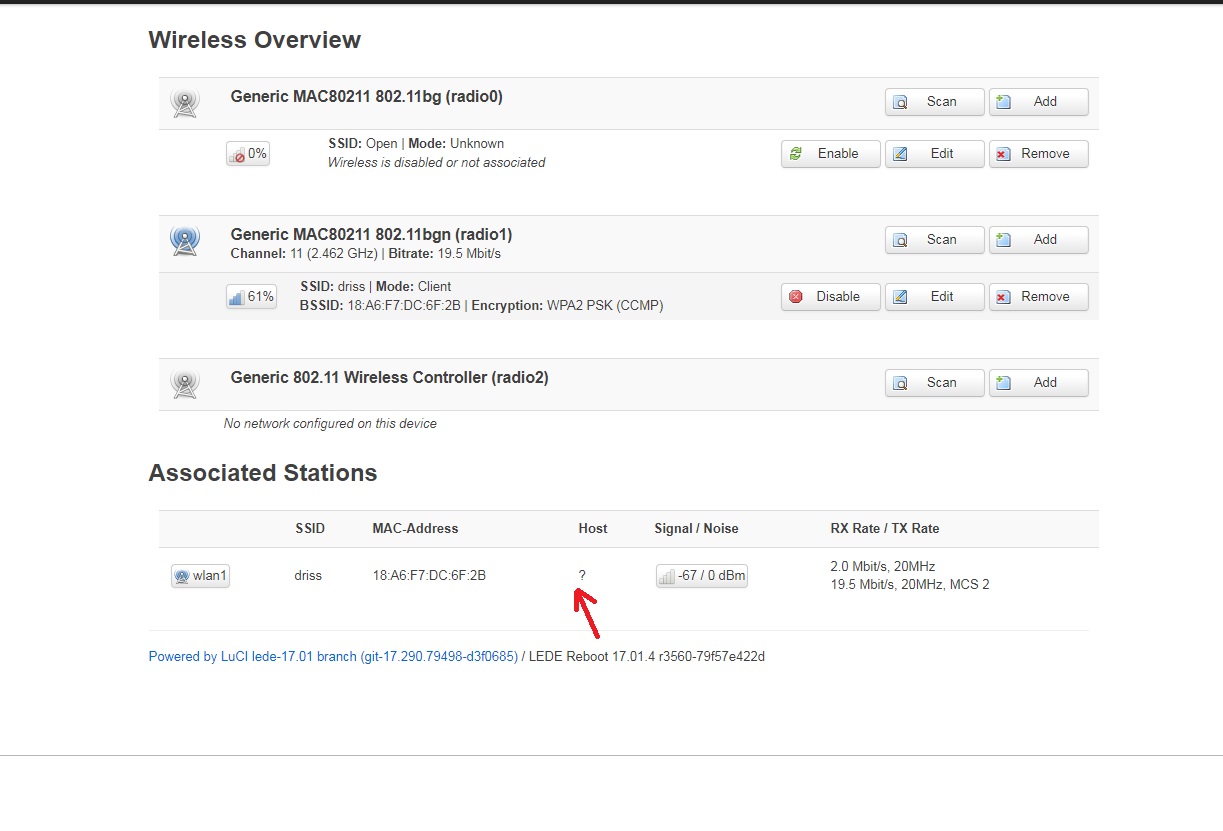 That device just did not announce a name, there is no problem here.
I think there should be the gateway ip. Is DHCP working?
I do not get what you mean... That "?" is where the name of the device should appear. The gateway is the router. And the DHCP works if the client gets an IP address.
When I get this way, the internet connection does not work
cuando he cambiado el nombre del hotename del LEDE a otro nombre pasaba esto. y cuando he devulto el nombre LEDE trabaja muy bien.