I did the following:
Disabled SQM via LuCI;
issued service network restart
Restart log:
https://pastebin.com/z4576VYa
So far it's been stable for 1h10min, which shows we're getting somewhere.
I'll leave the router be and see if the stability persists and will report back in a few hours.
Here's the SQM config (disabled right now) in case I got something wrong in it: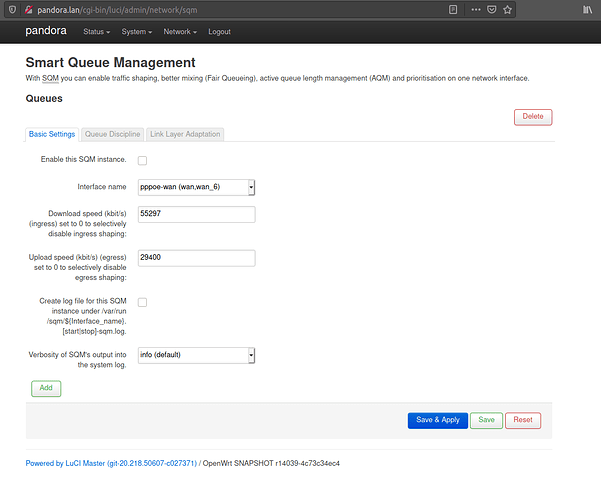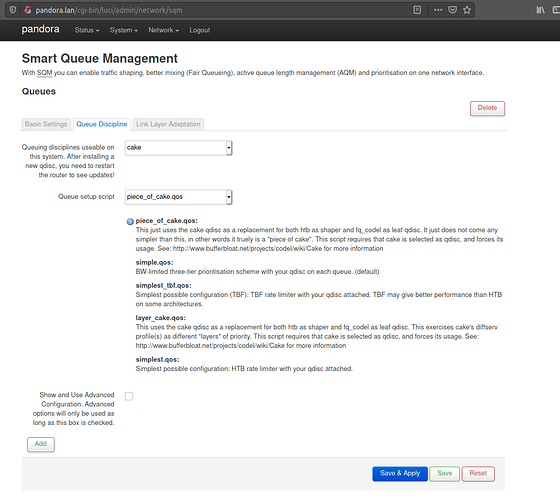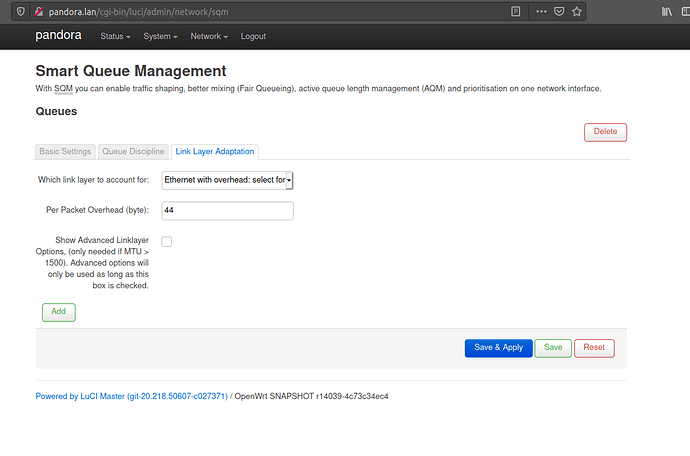 Thank you!