Excuse my English!
Good gentlemen I need help NOOB! I have a router from my model internet operator: HG8245h that I turned into a bridge.
I have a TP-Link TL-WDR4300/ OpenWrt 19.07.7 router in PPPoE
I installed it on the TP-Link TL-WDR4300 router. Oscam, Dynamic DNS.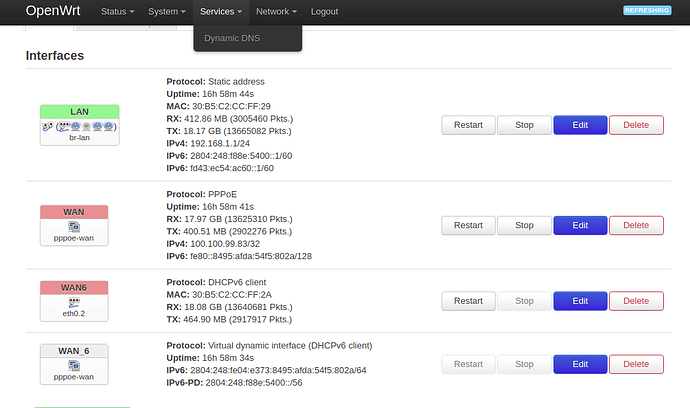 I have been trying for 3 days to open ports externally on my oscam server!
My brain is already fried, I found a lot of tutorials on the internet, nothing worked.
I would like to open the 3 that are open in the photo bellow, externally so that any box has access to the server.
Thanks.