Hi,
I have a Netgear BR200. I dont see it in the supported list.
But I opened it, connect a FTDI to the 4 pin header.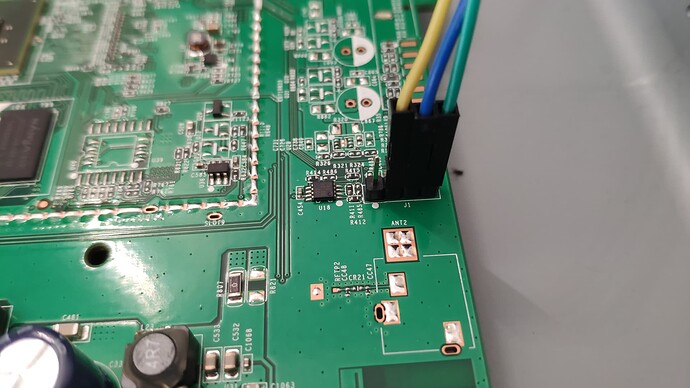 In Putty at 115200 bit/s I have a lot of boot logs.
After a while, I have a linux shell loged in root.
So I played with some commands:

So with a shell and a root access, is it possible to install openwrt ?
If yes, which firmware image download ?
I also found a tftp mode with a longpress on reset on boot:
U-Boot 2012.07-g14bd29e [local,local] (Apr 18 2018 - 14:36:32)

U-boot 2012.07 dni1 V0.3 for BR500 DNI HW ID: 29764958 NOR flash 0MB; NAND flash 128MB; RAM 1024MB;
smem ram ptable found: ver: 0 len: 5
DRAM:  1003 MiB
NAND:  SF: Unsupported manufacturer 00
ipq_spi: SPI Flash not found (bus/cs/speed/mode) = (0/0/48000000/0)
128 MiB
MMC:
*** Warning - bad CRC, using default environment

In:    serial
Out:   serial
Err:   serial
 131072 bytes read: OK
MMC Device 0 not found
cdp: get part failed for 0:HLOS
Net:   MAC1 addr:XX:XX:XX:XX:XX:XX
athrs17_reg_init: complete
athrs17_vlan_config ...done
S17c init  done
MAC2 addr:XX:XX:XX:XX:XX:XX
eth0, eth1
The Router is in TFTP Server Firmware Recovery mode NOW!
Listening on Port : 69, IP Address: 192.168.1.1 ...
Upgrade Mode
Abort

Firmware recovering from TFTP server is stopped or failed! :(
Hit any key to stop autoboot:  0


Thanks