FYI - We are currently testing a new component of the discourse forum software:
What does it do?
Users posting unformatted code will see a warning message instructing them how to format it correctly.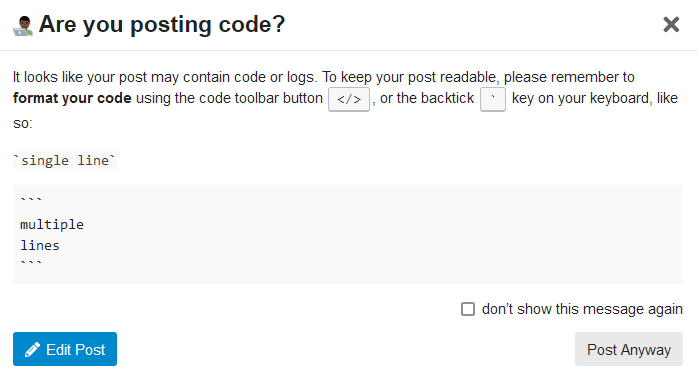 Feedback welcome
Your feedback, positive or negative, is very welcome!
Should you experience any issues, (e.g. false positives, like warning message is shown despite no code at all contained in the post), please let us know in this topic.
If possible, please provide the text that caused the issue so we can reproduce it and possibly report upstream.
Thanks!