Hi, I'm not new to networking but pretty new to OpenWrt, that's basically why I'm here.
Having said that, let's get to the problem:
I'd like to configure my TL-WR841N with OpenWrt installed (obviously) as a "managed switch" and set it to use the WAN port as trunk to/from the main router (which is a Pfsense custom build). Here I have the diagram of the network I'd like to build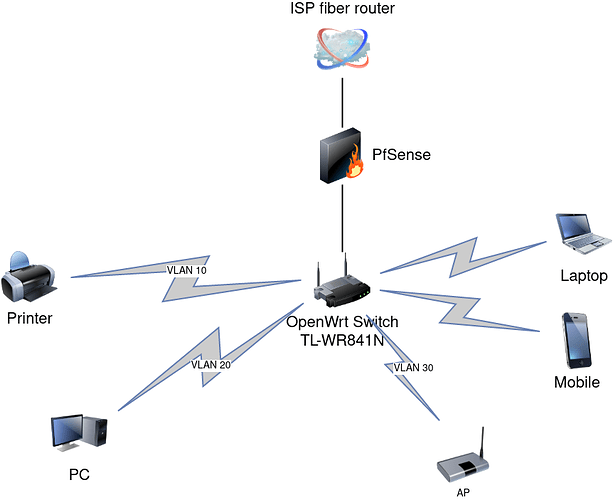 So, as said before, the VLANs are "created" in the "main" router which is the PfSense.
Everything is managed from there, I'd just like to set the OpenWrt to use WAN as trunk (for all the VLAN in/out traffic), set each LAN port to a different VLAN and set an IP to get access from outside the WAN interface.
If you think I wasn't exhaustive enough please ask for more info! Thanks a lot.