Wifi router, work as access point: D-link DIR-2660
OpenWrt 21.02.0-rc4
Router: PfSense 2.5.2, handling firewall, dhcp, dns
Network diagram: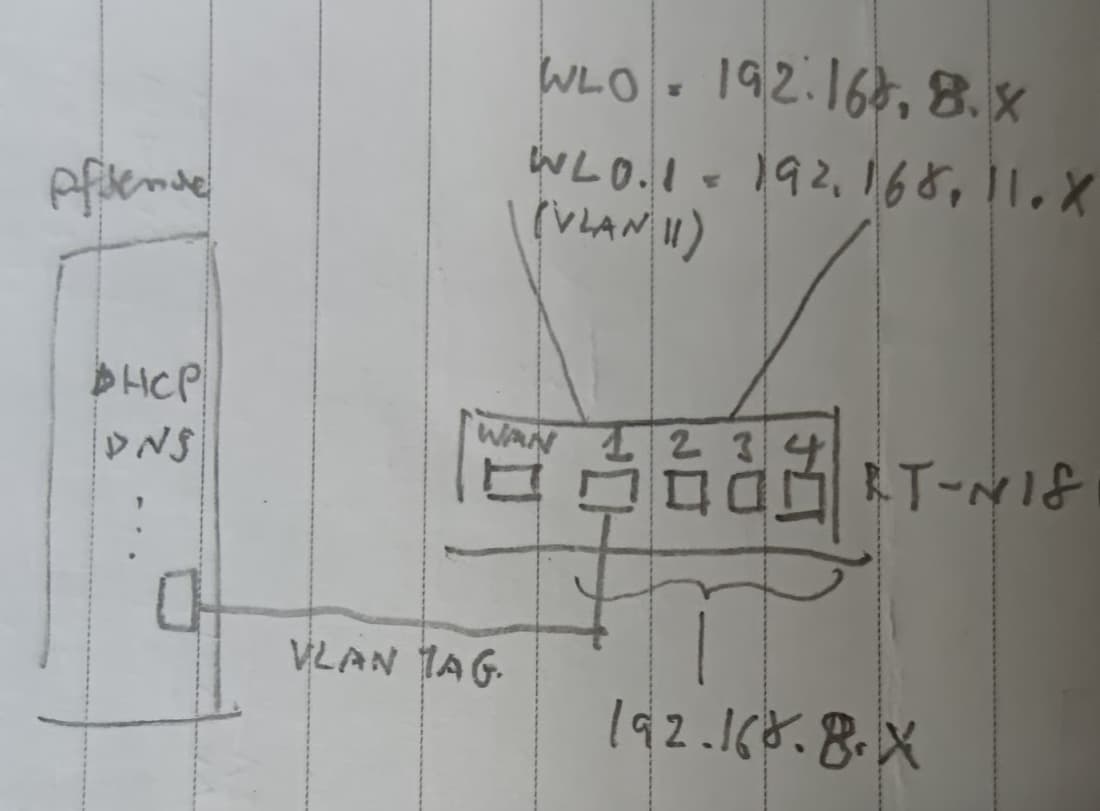 Before getting this D-link router, I have 3 APs (Freshtomato, OpenWrt 19.07) setup without problem. I can get software list, can diagnose by ping, traceroute, and nslookup functions on OpenWrt fine.
But with D-link on OpenWrt 21.02.0-rc4, everything works fine (devices connected to all lan ports, all wifi ssids/main and vlan, can access internet without problem), but the D-link AP itself can't resolve any domain name. Ping, traceroute, and nslookup on Luci GUI, can't find the sites; thus update Software list can download software list due to not being able to resolve downloads.openwrt.org site. It can ping public IP addresses, though.
I do not change anything on my pfSense, which setups work with other APs I have. All other APs I tested also plugged to the same ethernet port of PfSense box. Same fixed network IP (192.168.8.254).....
I really can't solve this problem. Need some clue as to what are the possible cause.
Thanks.