Good day everyone,
I would like to ask everyone who has acknowledgement about setting up a VPN server.
I'm following the steps in this link: https://openwrt.org/docs/guide-user/services/vpn/openvpn/basic
but being stuck at Generate DH parameters. It keeps running without any result.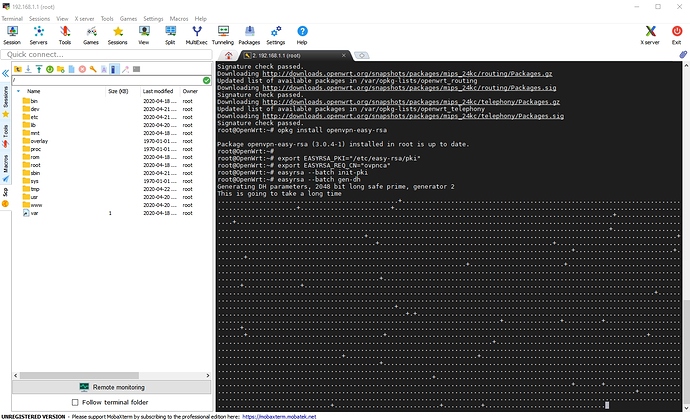 Please help me to solve this problem if you know how to do it. Thank you so much!