Good day everyone.
I would like to ask for your helps.
I followed the guided steps here: https://openwrt.org/docs/guide-user/services/vpn/openvpn/basic
to setup a VPN server on my router.
Everything was done and I then have a VPN client profile. I imported to my phone and tried to connect but it was failed all the time.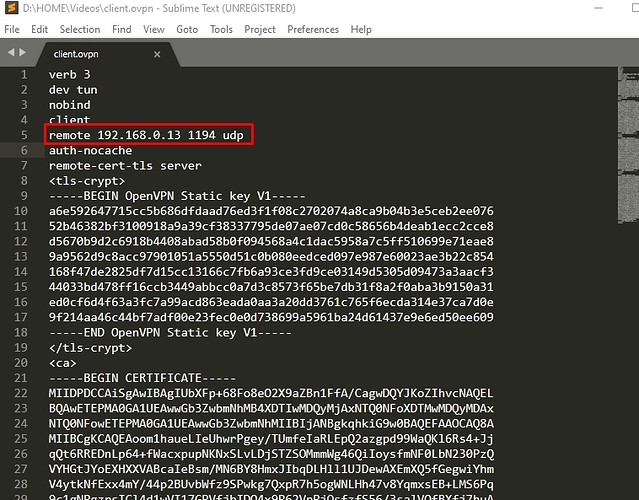 I opened the client profile to see and changed the IP (192.168.0.13) to my internet public IP but it was still failed. Anyone helps me please!
*The IP 192.168.0.13 was automatic generated by following the guided steps.