Hello,
I have a 19.07 router configure as a wireless AP, just one interface (LAN) configure this way: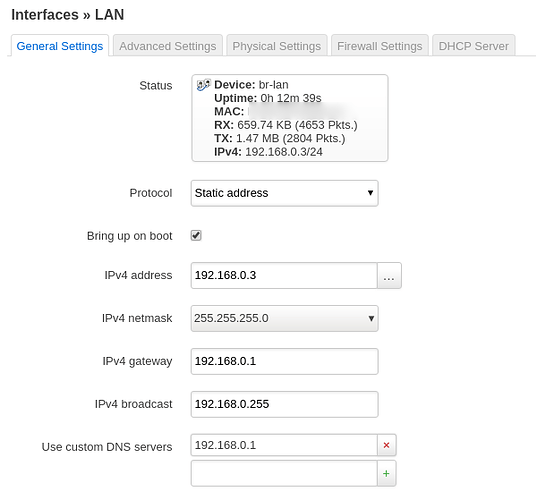 I configure the DNS server (the main router) manually, but there is nothing in /etc/resolv.conf:
cat /etc/resolv.conf
search lan
nameserver 127.0.0.1
I need to add a DNS server in resolv.conf manually to get a DNS service in the AP.
I am missing something?
Kind regards.