I've got my OpenWrt-router connected via the WAN-port to a FritzBox, which is the router connected to the internet. I resetted my OpenWrt-router and just changed the following setting: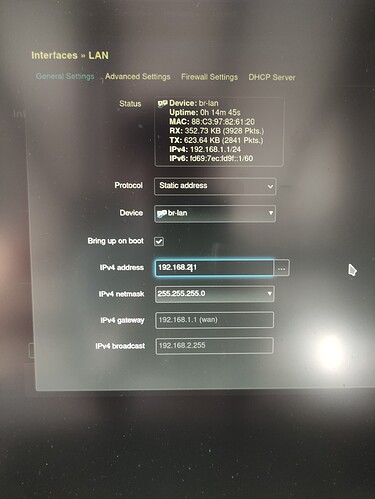 After that, I applied the setting and my PCs
ip addr
responds this: [because I am new, I can only upload one image] (It's the same as before changing the IP in the OpenWrt). Opening/pinging
192.168.1.1
(which worked before changing it) and
192.168.2.1
(which should work) leads to the same result. Internet-access is gone, as well.
What am I doing wrong?