Hello. I have installed luci-app-nextdns git-20.105.64099-eeba108-1 and nextdns 1.4.23-1 on my OpenWRT 19.07.02. Everything works well and nextDNS' logs on the site report that I am using the CLI client and queries are encrypted with DoH.
The only problem is that I am trying to get the device names to appear in the panel, not just the IP. I see both the public and the private IP of each device, so the report client info setting works.
I have added all my devices IPs in OpenWRT's /etc/hosts, and I have checked that use-hosts is on true in nextdns config list. Weirdly, only one device name appears after the random device names generated by NextDNS, and that is 'OpenWRT'. Is it reading a different host file?
I've also tried rebooting the router.. no dice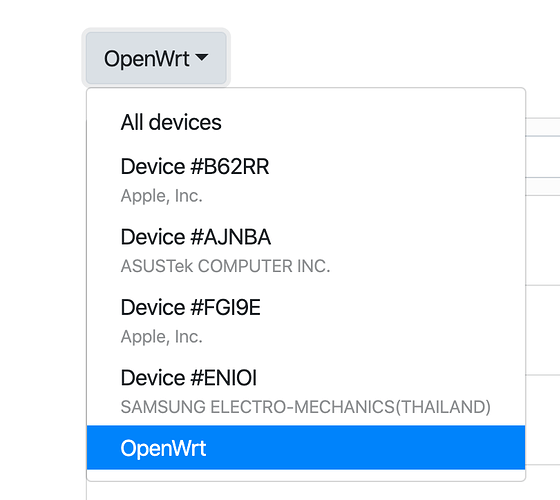 logread shows that the hosts are being read properly:
dnsmasq[9605]: read /etc/hosts - 16 addresses