The help I need is knowing the correct keywords to look for. I've tried: nas "unpopulated" and several variants, such as: spelling nas in full. I've tried "share" and "no files found", too. The suggestions to the right of this posting, are significantly not collateral with my difficulties. I cannot "Mount" the "Share" folder.
I've followed or tried to follow:
and
As this is a Linux box, doing CTRL-L brings up a login window for the network, but no user/password combo works. On the Windows side, the network opens but says "unpopulated".
I am trying to make the NAS drive readable. I don't care if it's writable (for now).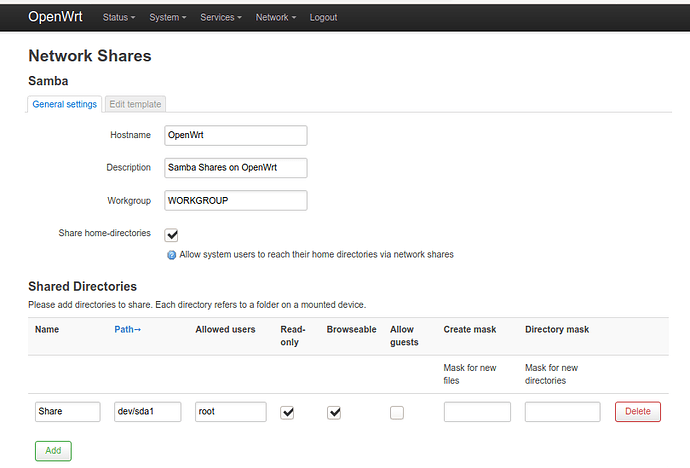 Lastly, the external device (hdd) is formatted: vfat.