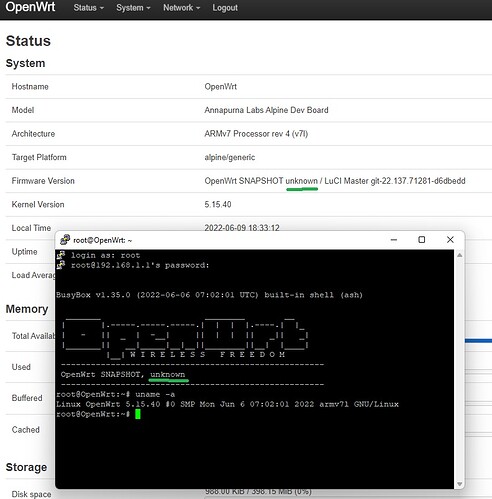 My build system is debian bookworm amd64.
https://github.com/egorenar/openwrt/archive/refs/heads/netgear-r9000.zip
I unzipped it then entered to directory.
And I did Quickstart process.
I only changed target for Annapurna Labs Alpine in "make menuconfig".
And just did "make".
There was no error or warning.
Flashing had no problem. Flashing went well too.
But I had no release version in Firmware Version.
What can i do fot it?
Thank you.