Which is the best and stable configuration for wifi in 2.4 e 5ghz?
I use this.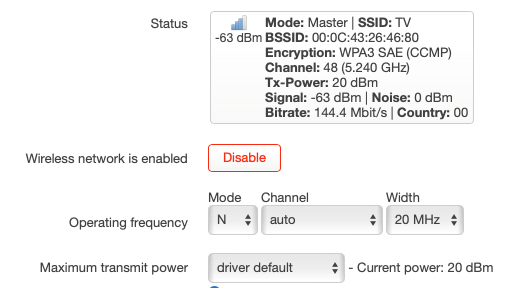 Is it best to use AC, AX or N?
The channel is correct auto?
And the width?
I configured it in this way and it works, but I would like to know if there is a better way to do it.