Hey masters and novices.
I need advice to add these firewall rules.
Please give instructions on how to add them with LUCI interface for ease of use because I will probably enable/disable or tweak the rules later on.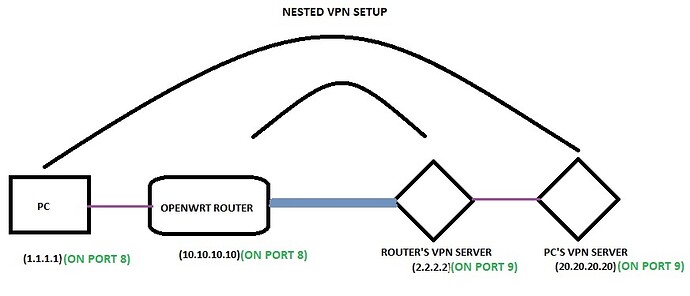 RULES
PC (IP: 1.1.1.1:8) can only connect to PC'S VPN SERVER (IP: 20.20.20.20:9) UDP
ROUTER (IP: 10.10.10.10:8) can only connect to ROUTER'S VPN SERVER (IP:2.2.2.2:9) UDP
ROUTER can also connect to ISP to get it's IP as usual. (default port 68 allow rule enough?)
EVERYTHING ELSE including NTP, ping, trace etc will be blocked.
Unless you think there's something absolutely required that I'm missing.