Hello! I hope you are all well!
I decided to build my own router out of an old X86-64 PC and I have to admit, I am impress by the power OpenWrt has on this kind of hardware.
Everything works except for 1 thing. I have this NC523SFP card that has drivers in the Linux kernel.
With the generic X86-64 image, it is not recognized even when adding all Qlogic drivers.
And the reason was quite obvious.. According to this post, it requires the qlcnic and not the bnx2x driver.
No problem, I build my own image with the qlcnic and the sfp kernel modules.
I write the image to a USB stick and surprise, the card is recognize!
I then try to create interfaces based on them and OpenWrt let me do it.
Now I want to test if it works. I wire a fiber loop between the two ports and set one interface as a DHCP server and the other as a DHCP client.
Unfortunately, there is no communication. The LED's don't come up on the card even if I plug modules.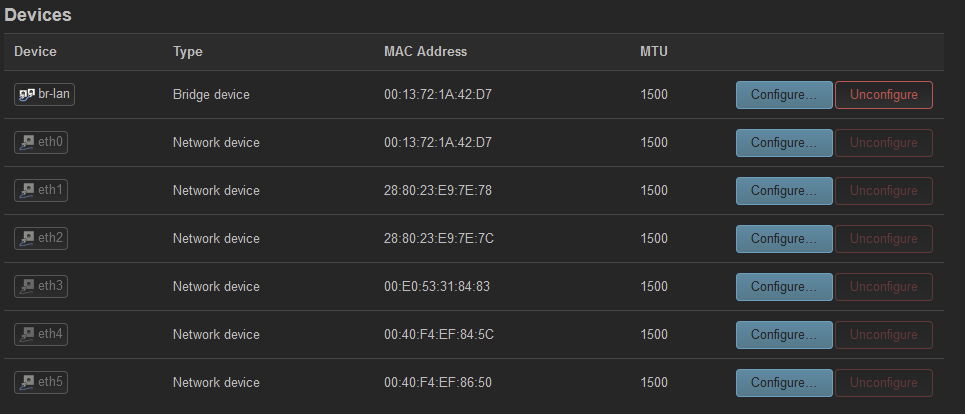 I have few experience with SFP's, what could go wrong in my case?
Thank you for your help!