I'm new to OpenWrt and can see that there are quite a few packages with the option to upgrade.
I upgraded a couple without thinking and then searched the forum for advice, which appears to be 'don't do it for core packages'.
What about 'opkg'? I that something I should be updating?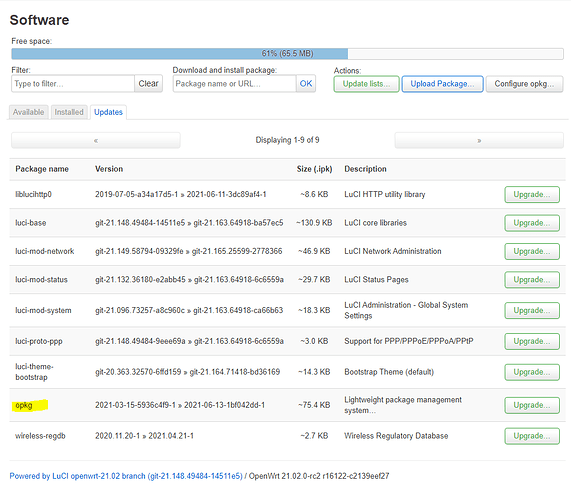 ** Just to clarify for any future readers - the solution is don't upgrade core packages such as opkg, but it is OK to upgrade Adblock. **