Hey friends, how are you doing.
I have purchased 2 MikroTik Hex S devices recently, they were shipped with the latest firmware.
Unfortunately, the flash procedure, described in the wiki, doesn't work anymore.
When i follow the procedure and try to use the backup bootloader as described, the Mikrotik device won't form any valid DHCP requests nor accept the DHCP Offers made by the server. It keeps spamming DHCP packets until the timeout is excceeded and RouterOS starts.
When using the default bootloader, the TFTP process works, and it terminated by "DHCP Release".
But unfortunately, the device isn't reachable anymore after this step, and has to be rebooted.
Is there any issue with newer firmwares? And do you guys have any suggestions?
I've tried the approach using dnsmasq as DHCP/TFTP, also tftpd32 and Tiny PXE, but all of them have shown similar behaviour.
Thanks in advance!
When using default bootloader.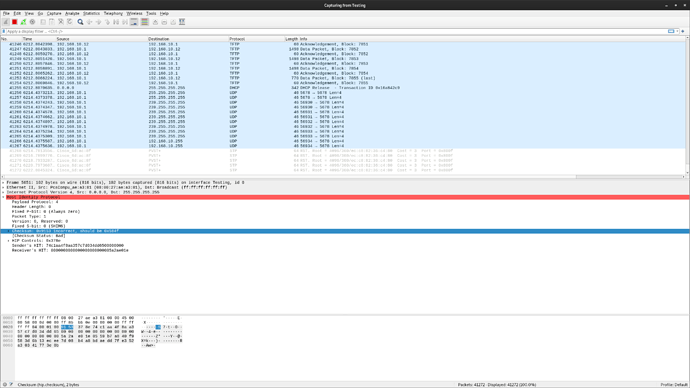 When using backup bootloader.