I plan to implement a VOIP client for openwrt, and for that I want to analyze the traffic that comes out of an H300s router. What I want to achieve is to make a compartible VOIP client for my ISP that i able to connect to ISP.
In other words I want somehow to use a OpenWrt router as a cheap DSLAM, so I can analyze and replicate the settings that ISP has for voip using my computer. So I can keep on developing without needing to sacrifice my VDSL connection.
The way I try to approach it is: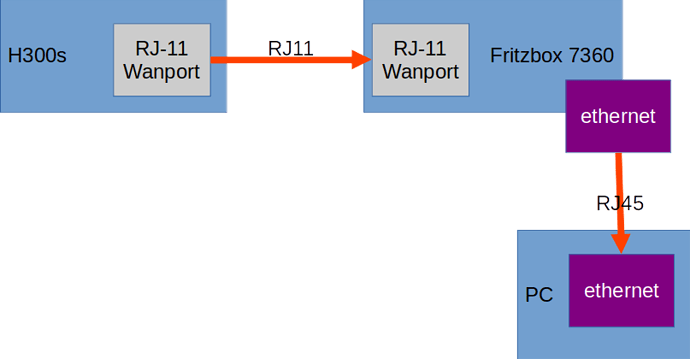 What I actually want is somehow to demodulate the VDSL traffic, so I can sniff the nessesary traffic that router generates to a specific VLAN. Is there a way where I can repurpose an Old VDSL router as DSLAM?