Hi, I'm new to OpenWrt. I installed OpenWrt to my old TP-Link TL-WR941N/ND v5 successfully, everything works fine except, my main router (ISP) devices can't access the devices under OpenWrt router but my devices from OpenWrt can access devices from main router.
R1 ip: 192.168.254.254
R2 ip: 192.168.1.1
R1 LAN port1 => R2 WAN port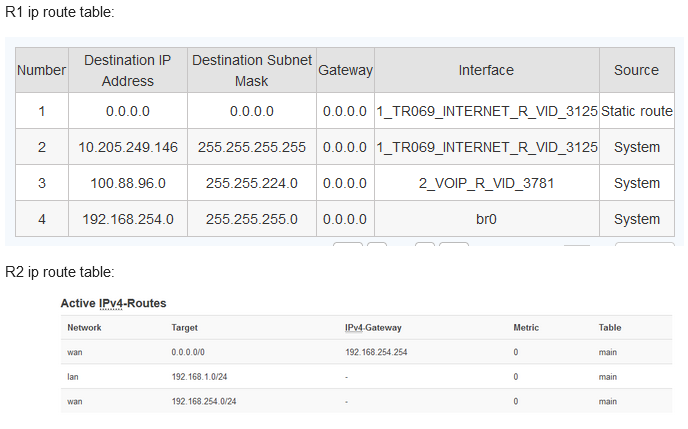 The IP of my openwrt from R1 is 192.168.254.143, I can ping and remote the devices from R2 to R1, but can't ping and remote devices from R1 to R2.
What I want to achieve is both router devices should be able to communicate.