I'm using a zbt-we826 device that flashed over to the latest compatible version (OpenWrt 19.07.2 r10947-65030d81f3 / LuCI). I'm using Quectel modems (EC25-AF) with Twilio SIM cards.
The article OpenWrt has up @ https://openwrt.org/docs/guide-user/network/wan/wwan/ltedongle did get everything in place and connected with QMI (I've got a connected data status, IP addresses posted, and all). Per the article the firewall was assigned to WAN too. Everything in place but for whatever reason there's still no internet ability.
Info below: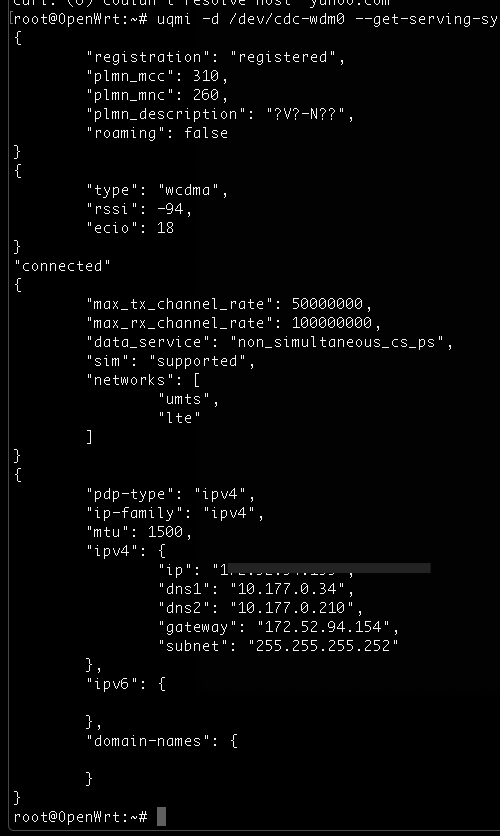 Potentially something was missed in the OpenWrt guide and can be fixed from figuring out the problem here!? If it helps: I am unable to ping the gateway.