Hi,
Any update about the VLAN issue? I have this issue on an MR8300 (it use the EA8300 FW) if I add the VLAN via LUCI, I losing Internet connection.
From the /etc/config/network :
config switch_vlan
        option device 'switch0'
        option vlan '100'
        option ports '0t 2t'

And I configuring the Vlan with :
config interface 'VLAN100'
        option ifname 'eth0.100'
        option proto 'static'
        option netmask '255.255.255.0'
        option ipaddr '10.10.5.1'
        list dns '8.8.8.8'

On the firewall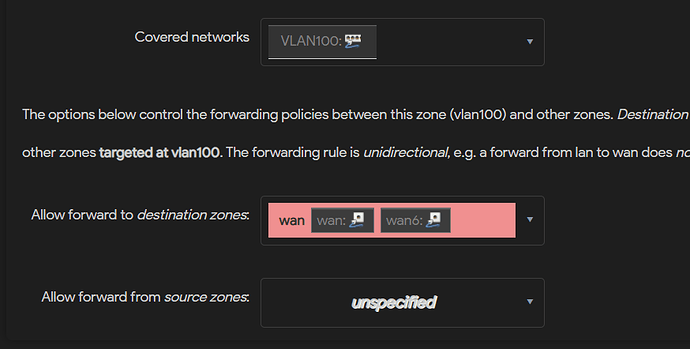 Still, the computer is on the regular 192 address.
I see there an issue on the about this chipset, (here) Its related do this or I am doing something wrong?