Hi All,
I've have flashed my main router (Newifi D2) from 21.02.04 build to a custom build (from snapshot) a few weeks back. I only noticed this last week that the 2.4G and 5G LED lights where disabled (not working). Then when I checked the LED Configuration in LUCI, it says that wlan0 and wlan1 are missing interfaces.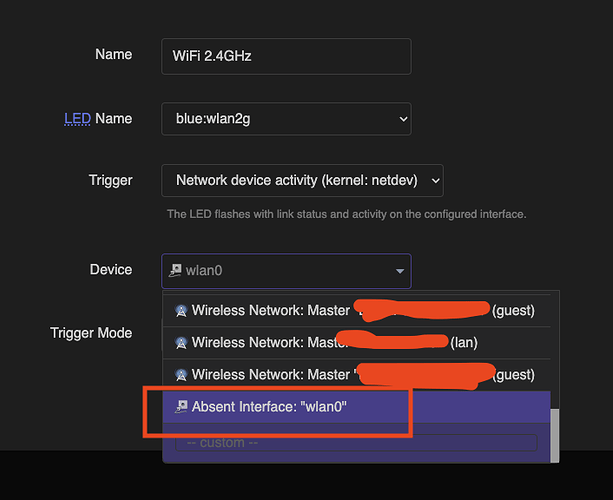 In the "Devices" list from the "Interface", the list of wifi devices are below that are related to the wifi interfaces.


The phy0 and phy1 used to be (i believe) the wlan0 and wlan1 but basing on the selection on the LED Configuration edit screen, I can only select devices that only are only in the Device screen.
What config adjustments should I do to re-enable the LEDs for the 2.4G and 5G?