Hello,
I am trying to set up wireguard on my router. I followed this tutorial:

However, I cannot see my port from the outside using canyouseeme.org
I am using openwrt behind my cable modem/router which does not have a bridged mode. I use the DMZ host to overcome this isse. I suspect that this has something to do with the issue..?
here my firewall rules: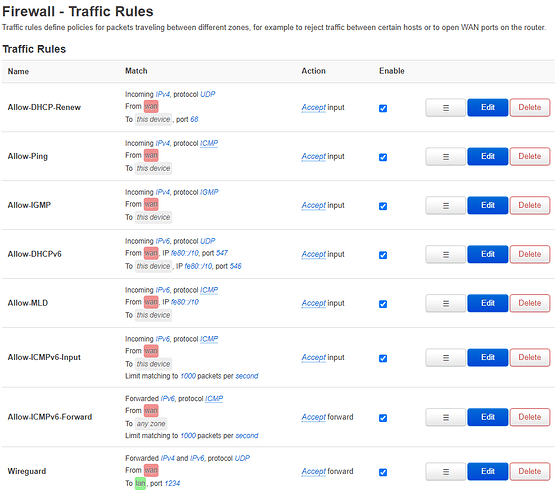 I would really appreciate if anyone can assist me.
BR
Paul