Hi everyone! I'm having issues connecting my router to the upstream Comcast ipv6 network. IPv4 upstream works just fine.
Here is my overview page: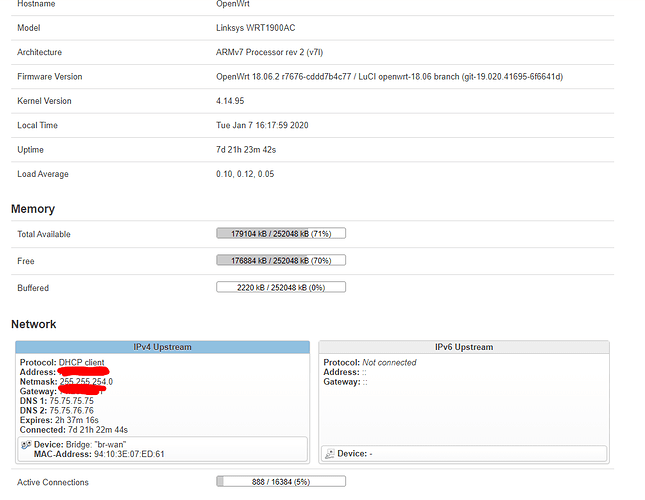 due to some issues with windows internet connectivity detection, I had to disable ipv6 downstream support on my router (my WAN6 interface is still there). any suggestions on how I can get my router to connect properly to the upstream IPv6 network would be greatly appreciated.
Thank you!