Hi,
I installed openwrt 22 on my Archer TP200. All my devices are happily connected and working. (macbook, ios 15.7, Amazon Firestick)
Except for my ipad ios 12.5.6. It gets an ipv6 connection, and the links goes up and down . Flapping?
This ipad worked without problems with the same Archer TP200 with Orange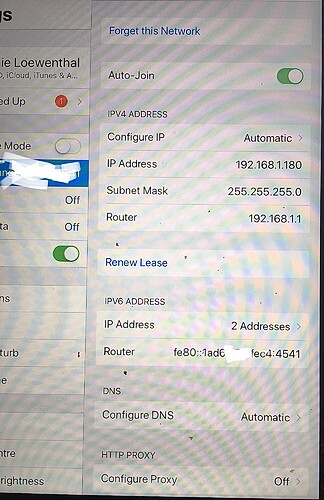 firewire installed - Prior to the OpenWrt 22 install.
The difference is certainly that now it uses ipv6 instead of v4. Also what is odd is that OpenWrt DHCPs it two ipv6 addresses.
I added some screenshots of the ios wifi settings showing two ipv6 addresses. I am very very unfamiliar with ipv6.
Any ideas where I should start looking.