I just encountered another case of mixed usage of single quotes, double quotes and no quote: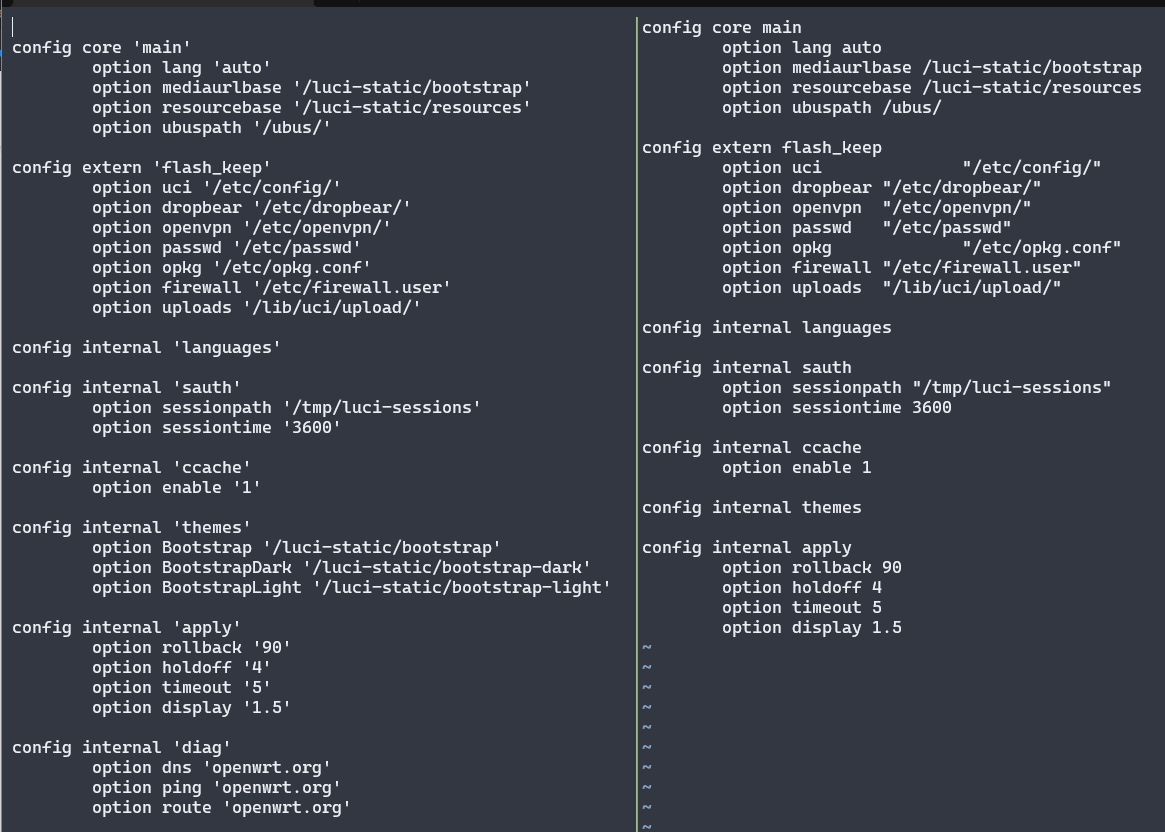 Since it's not the first time I see this kind of change in different config files, I believe there is a change going on - file by file. Whenever a file is changed the new syntax is adapted.
But then, why are there tabs instead of spaces in the right pane right before the double qutoes start - only here (like option uci TAB "/etc/config/"). At this point I think whoever made this change just doesn't care.
Again, I'm just guessing.
These are btw the files /etc/config/luci and /etc/config/luci-opkg. The latter has been created during opkg upgrade $somepackage.
You might think - who cares? But I also saw changes in files solely because of the syntax change.
What's the best way to handle these diffs?