Broadcom announced a 64-bit quad-core processor for high-end routers which is being geared for enterprises and smart-homes.
Dubbed the BCM4908 processor includes a 28nm 1.8GHz ARM CPU alongside Broadcom's network packet processor to deliver more than 5 Gbits/second of system data throughput.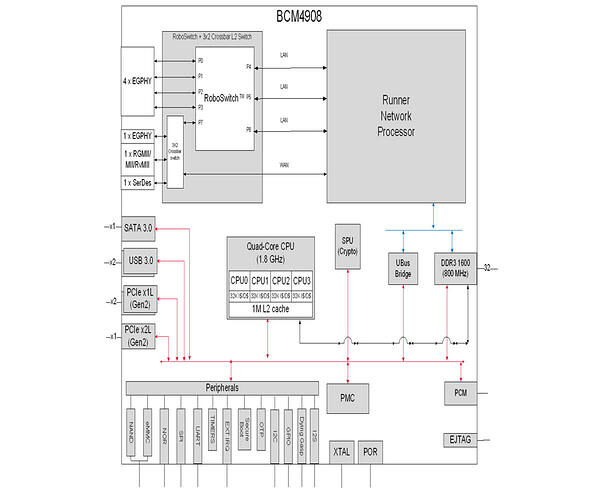 Does anyone know how to use the bcm4908's NP to accelerate packet proccess in OpenWrt? I also want to know if the NP is responsible for L2 or L3 functions? For example, is SNAT done by the kernel or by the NP?