Hi,
I'm using 2 router as mesh nodes. Which I would like it to be turn off for most hours of the evening and night. and 1 primary router that will stay on 24 7. They connected via ethernet. Network topography is bellow.
Mesh Node 1 <------Wired Backhaul----------Primary router -------Wired Backhaul----------> Mesh node 2
Is it possible to do schedule shutdown on the secondary mesh nodes and wakeonlan them?
ethtool says the ethernet adapter on the routers has wakeonlan.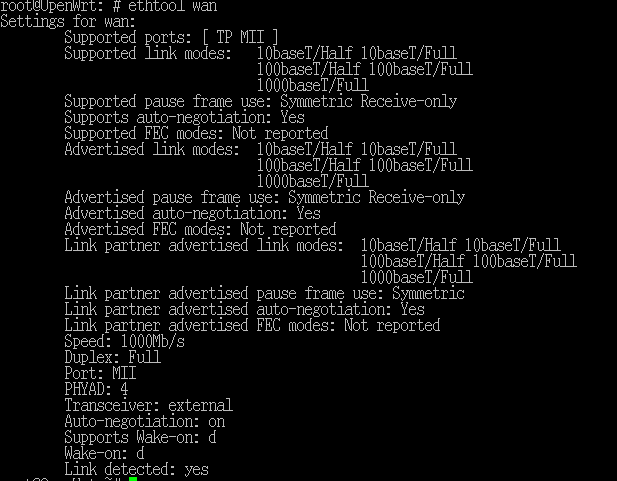 Update: Apparently i cant set the wakeonlan to g from d. Any comments?