I've recently been practicing creating my own nftable rules for openWRT.
If my rules are correct for my network, then my firewall should no longer need the "ct state established,related" rules. If I missed something, I can always restore the fw4 backup I made.
In the /etc/config/firewall documentation there is an option to disable synflood protection and also disable the ct invalid rule.
How do I disable only the "ct state established, related" rules in each of the main INPUT, FORWARD, and OUTPUT chains? (see attached screenshot)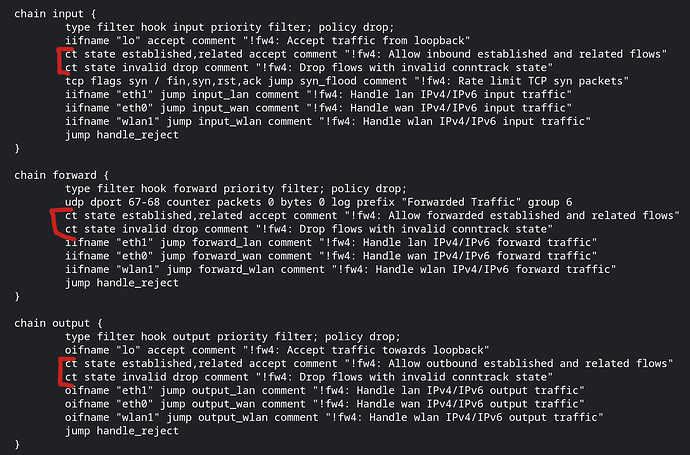 Thank you.