Hello,
given is a network structure like in this picture: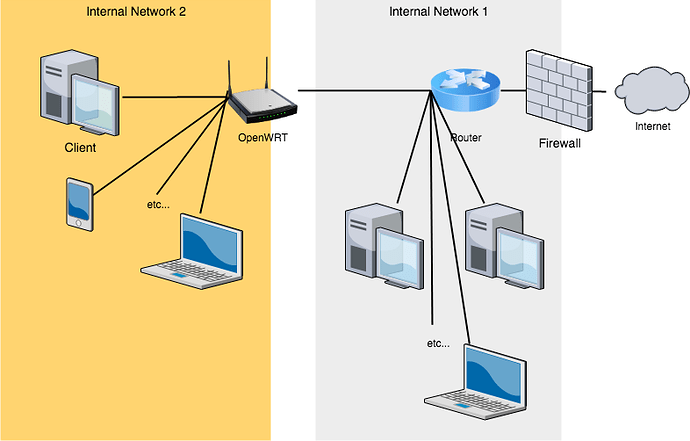 I want to be able to acces only the internet from the clients connected to the openwrt router.
In version 18 I was easily able to accomplish this by using the setting for bogon networks (at least I think it was that setting).
Now in version 19.07 I cannot get it to work.
Whatever setting I try I can still ping computers from openwrt's LAN that are in the grey network.
Did it maybe make problems that both networks are 198.168.0.### ip range?
What would I need to set in order to get only internet connection for the clients in openwrt's LAN network (orange)?
greetings