Hi, everyone,
I'm trying to set up a mesh network where devices connect using OpenWRT on an older Linksys WRT54GL router. I have OpenWRT running, and can get IP Addresses for the hosts. The WAN interface gets an IP Address from the next device in line (set to 5-host direct). From the router's diagnostics page, I can ping the next device in line (router 1 for the purposes of this post). However my computer cannot ping router1 at all. It can ping the IP Address of it's gateway on the Linksys router, but nothing further.
I'm going to put this next part in all caps because it's vital. THIS ROUTER/NETWORK WILL NOT BE INTERNET ACCESSIBLE
I've tried disabling the firewall, putting the WAN interface into the same zone as the LAN interface, and disabling the wifi in case it was trying to send the pings out over that interface instead.
Essentially the system will look like this:
device ==> Linksys Router ==> Mesh Node ==> Mesh node ==> router ==> Device 2. Everything works except the last mile (device to router to mesh node).
I'm attaching screenshots of the current setup.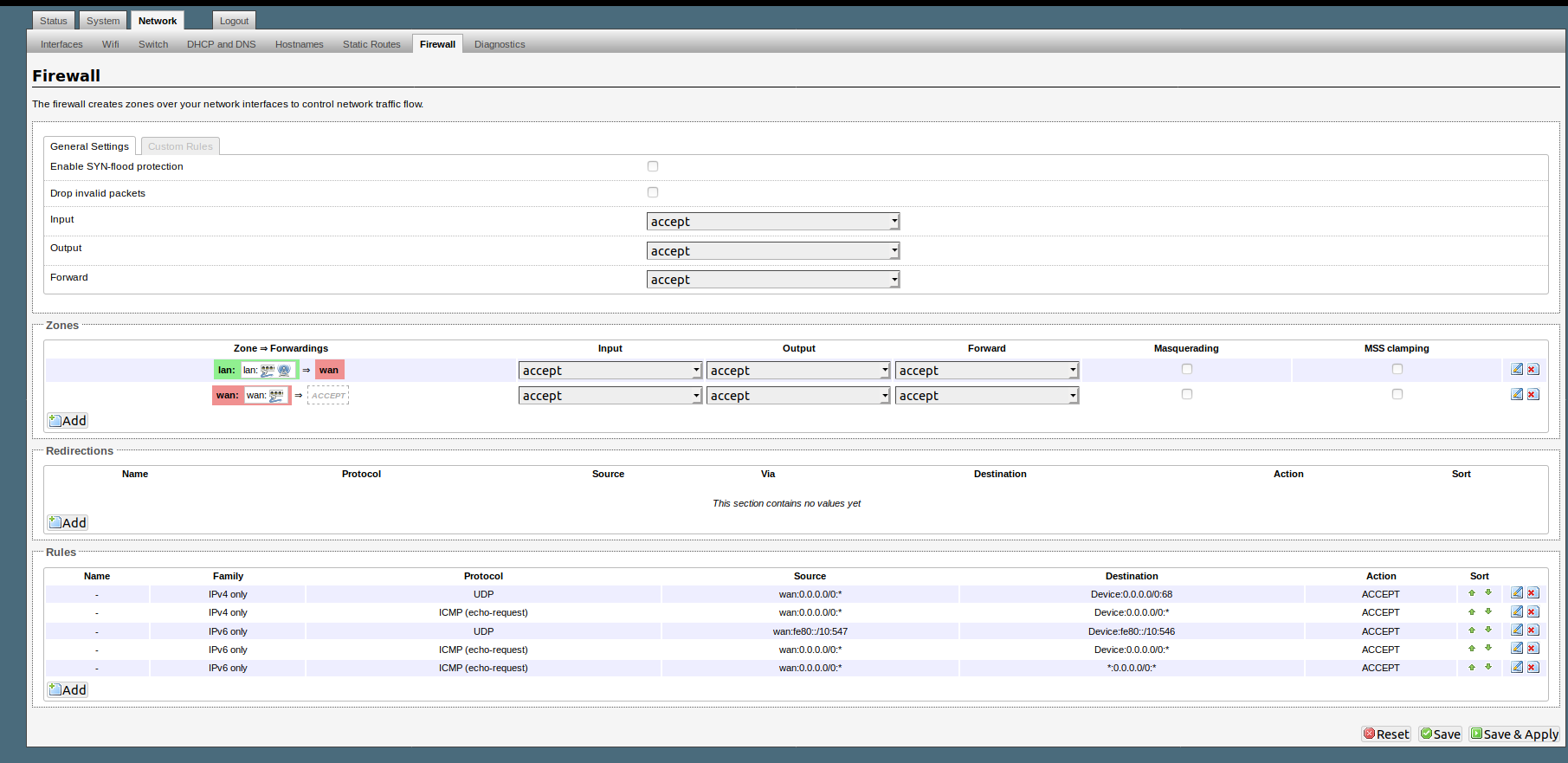 Hopefully you can help me get this figured out. I've used OpenWRT before but not in a setup like this. So, I'm kind of in the weeds here. For reference, the router will connect to an AREDN mesh (which uses OpenWRT as the base-system).
Have a great day.

Patrick.