Hi All,
I'm a newbie at this and hope someone can help me out with my home network design. I would like to create multiple network segments (Internal, IoT and Guests) spanning both wired and wireless interfaces. I created a simple network diagram which hopefully does provide sufficient information: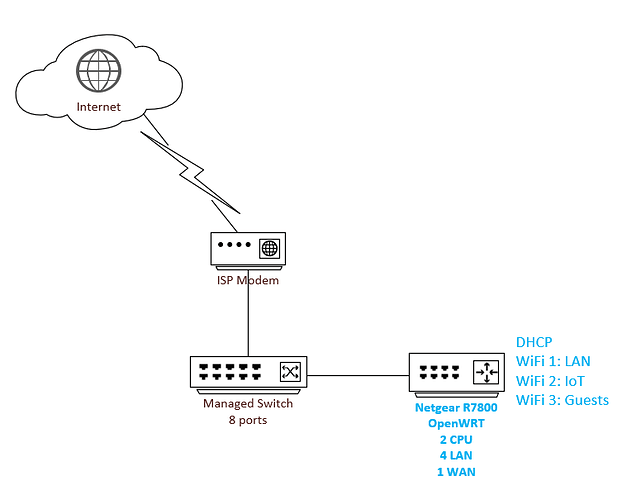 I am struggling with the interface and VLAN configurations. I checked several guides, but they did not help me out. I assume the main difference between my setup and the ones that I found in the guides is that my OpenWRT router will not be operating as a modem (no ISP connection). It will only act as a router, provide WiFi and separate network flows.
Any help is much appreciated!
Roy