Greetings,
I have setup a Guest lan.
Running Openwrt 21.02.2 on Netgear R7800
I created a traffic rule for Guests: dns and DHCP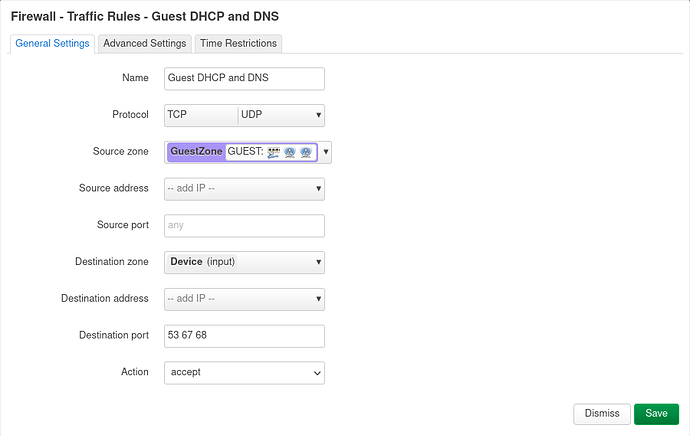 I created the interface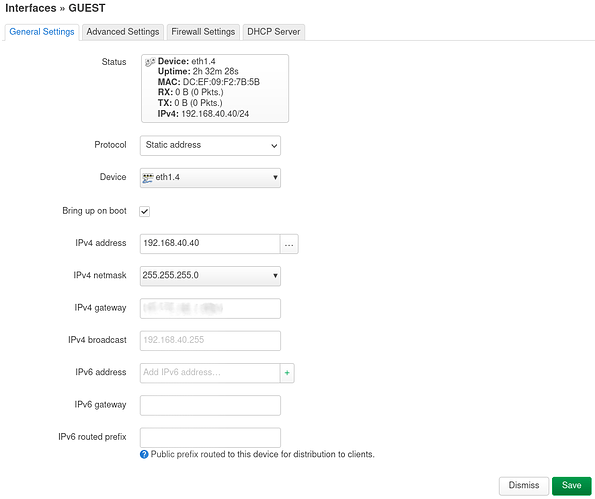 I created the VLAN4
I created the firewall zone for the guests (gueststzone)

I choose Input reject to avoid the Guests to reach the LAN. (but even trying accept did not solve my problem)
When trying to connect any device to my Guests network, the device trys to get an IP from DHCP but it waits for ever, dont get the ip and eventually falls back to the LAP wifi.
Can someone help me understand what do I do wrong?
If you need more screenshots or logs, let me know.
Thanks