hi to all,
i installed openwrt on this fritzbox, which is now (from a few hours ago) being used as dsl bridge device.
it replaced my ISP modem, which was giving me faster speeds than fritz was able to do with original fritzOS. with openwrt and changing the tones profile, i got to the point i'm showing you in this topic.
the DL speed is roughly the same as with ISP modem, but uplink is lower (was able to get to 8mbit on old modem, mostly staying about 7.5mbit).
this is screenshot from old modem (DL would get worse after a few hours, roughly to 34-35mbit)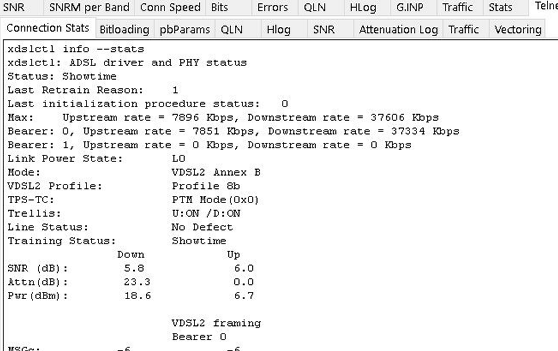 is there anything i can experiment with on openwrt to try to get faster rates?
there are some options , and a field to upload a dsl modem driver, someone has any experience with that?

thanks