I run one of these on my router (OpenWrt 22.03.4, r20123-38ccc47687) so it's tested and working. I'm selling these at the same price I got them for, so $42 each. You just have to pay shipping to where ever you're at, shipping from California. Getting these direct from AsiaRF costs $30 in shipping so about $70 each. Comes with a heatsink. They also support DBDC so they act like a 2.4ghz and 5.8ghz AP at the same time (they have 2 wifi radios onboard).
With my laptop with an Intel AX210 wifi card, I'm able to get 1.2gbps.
Only taking paypal for now.
Pictures: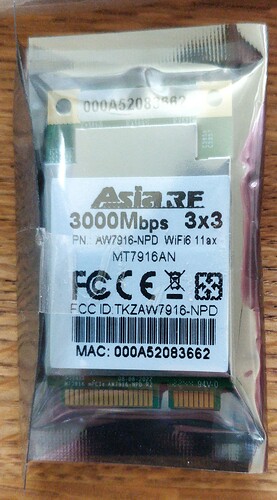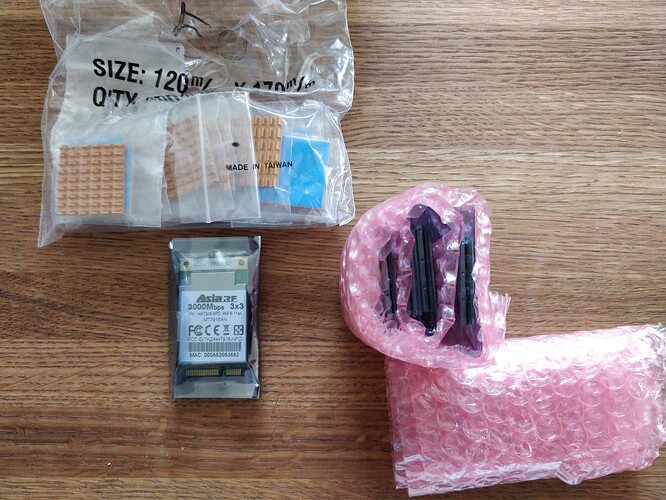 More Info: https://www.asiarf.com/shop/wifi-wlan/wifi_mini_pcie/wifi6e-3000-802-11ax-3t3r-dbdc-mpcie/