I have a GL-MT300N-V2 (Mango) flashed with OpenWrt 22.03.5.
I want to use this for all my IOT devices that connect to HomeAssistant. These devices largely run either ESPHome or Tasmota. The Mango will have its own subnet and the Unifi USG has a Static route to direct the traffic to the Mango and it has been set to accept all traffic (as far as I can see).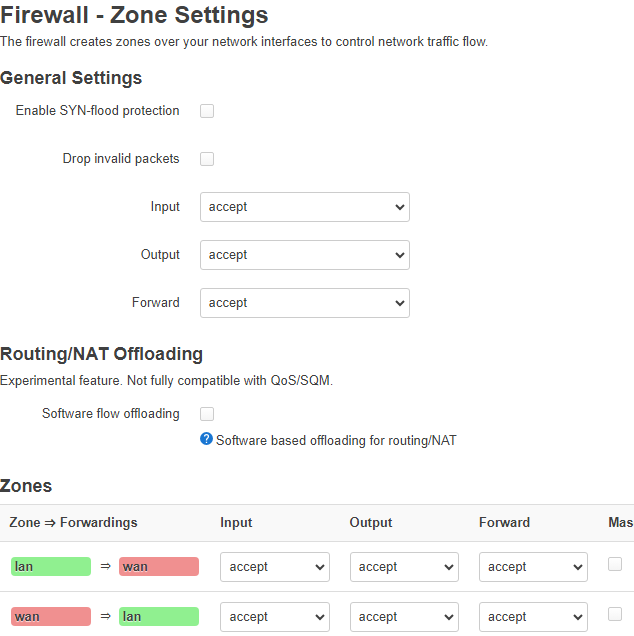 This setup currently works except that the means by which the ESPHome/Tasmota devices are 'discovered' (not MQTT Discovery) doesn't work for either ESPHome or Tasmota. I suspect the firewall is blocking the relevant network traffic. I cannot find out exactly how this detection mechanism works.
Is there a setting somewhere that should be set/disabled to allow this 'discovery'? mDNS, Multicast perhaps?
What would a firewall rule look like to let all network traffic through?