Hi everyone.
I've downloaded the new release of openWRT (https://openwrt.org/toh/avm/fritz.box.4020) and I am trying to install openWRT on my Fritzbox 4020 either using ftp command with kali or using fritzflash.
With the ftp command once I try to flash the .bin file these errors appear: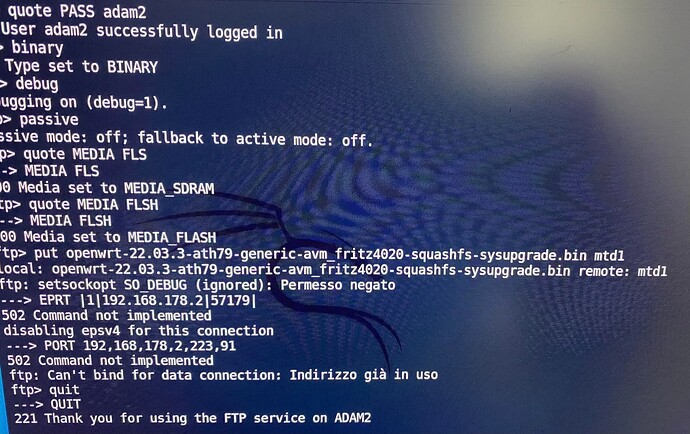 With fritzflash when I launch the python file it tells me it sees duplicate .image files and to use the --image command, but I don't know how to do that.