Hi,
I've installed openwrt on a Linksys WRT3200ACM-EU. In my kitchen, I also have a TP-Link TL-WPA4220 powerline wifi repeater for extending the wifi network.
From my experience, the wifi settings of both the base station wifi and repeater wifi must be absolutely identical, otherwise devices won't roam seamlessly between the two. This has always been tricky, but worked before I got this new Linksys router in order to use openwrt.
My question: how do I need to configure the wifi networks in order for devices to be able to roam between them? My only configuration options for the repeater are: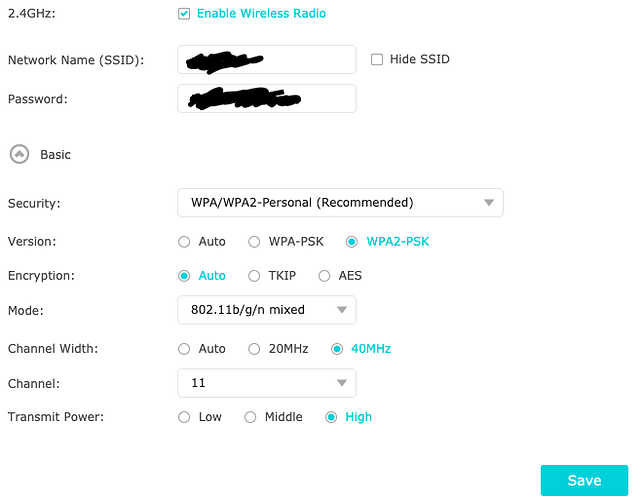 The wifi SSID and password are identical on repeater and openwrt. On openwrt, I have only the 2.4ghz radio enabled, have selected WPA-PSK2 for the security and 'auto' for the cipher. Is there anything else I need to be aware of?