Hello Everybody,
I'm having a very strange problem with my Afoundry EW1200.
The 2.4 Ghz Network seems to work under LEDE LUCI, but nothing show up on phone or Wifi Inspecctor.
My 5Ghz Wifi is working ...
I've open a case here before, but the driver was missing ... Here
I've never checked if it was "really" working, because i've many other router over the house ...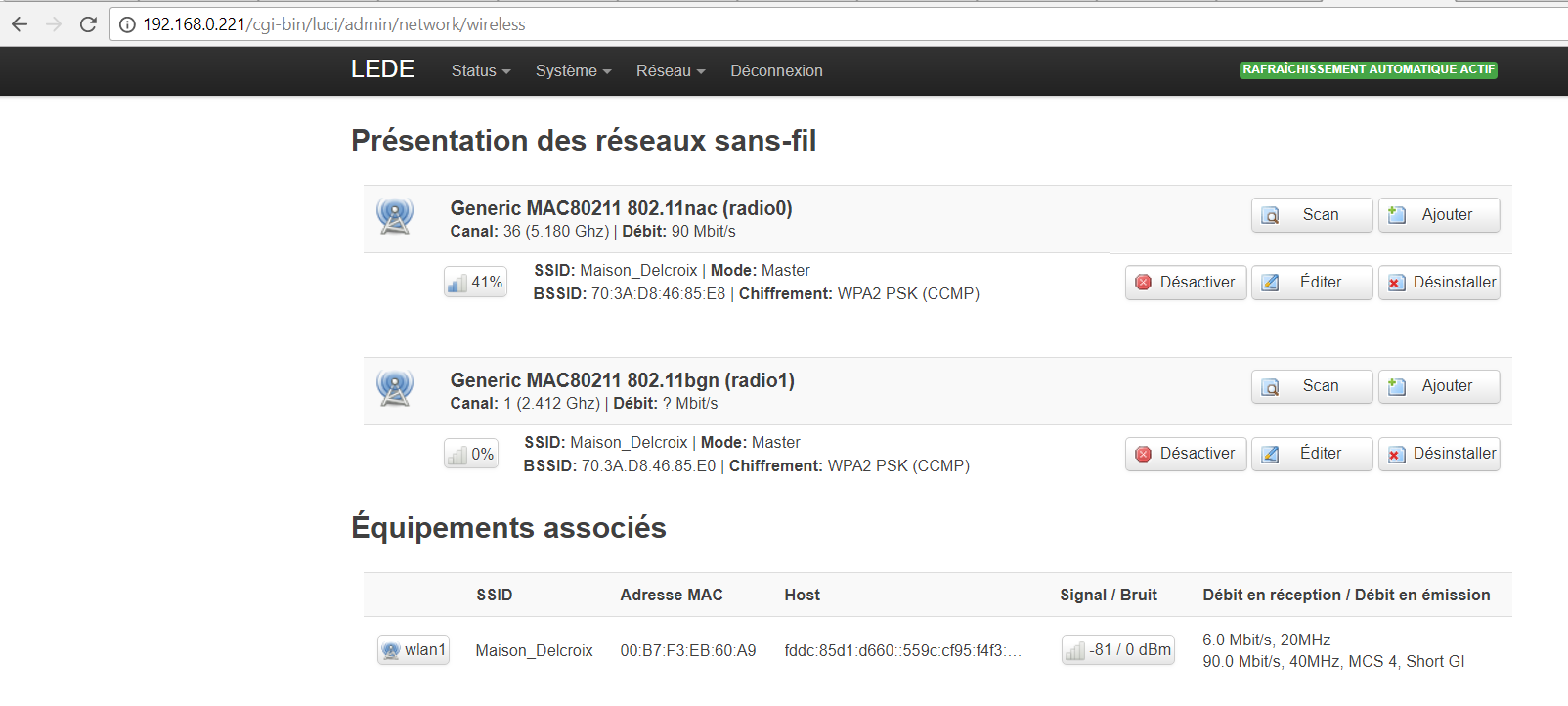 (If you check the screenshot, there is no information about speed)
If someone have an idea ...
If you need more informations, ask !