I am trying to create an OpenWrt virtual machine.
I have followed the instructions here:
Using this file:

I successfully created the .vmdk file using Linux Mint.
I created a new VM as 'Other 5.x or later Linux (64-bit)' using the .vmdk file as the HDD.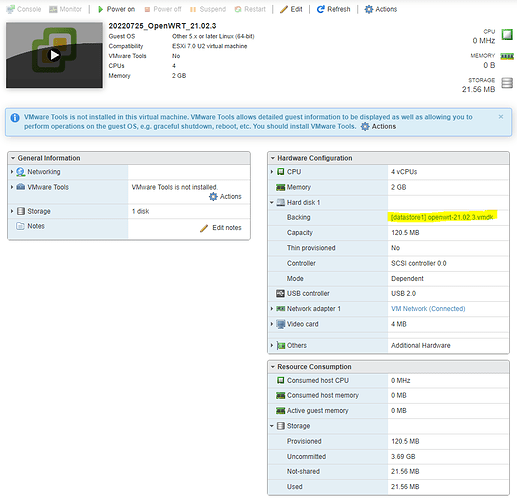 When I try to power on the machine, I receive the following error:
Failed to power on virtual machine 20220725_OpenWRT_21.02.3. Unsupported or invalid disk type 2 for 'scsi0:0'. Ensure that the disk has been imported. Click here for more details.
Any help would be very much appreciated.
---
Edit
I resolved the issue by changing the disk type to IDE0 and boot option to 'BIOS' (not EFI).