Hello, I wanted to ask, I have several vlan,
vlan1 172.17.0.1/24
vlan10 172.20.10.1/27
vlan11 172.20.11.1/27
vlan12 172.20.12.1/27
vlan50 172.20.50.1/24
vlan55 172.20.55.1/28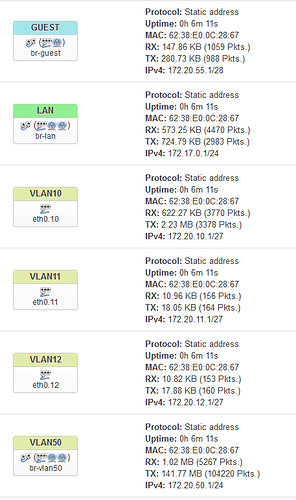 The router I have connected to a switch in trunk mode.
as you see I have all the vlan in port lan1 tagged, except vlan1.
if I put vlan1 in tagged I have no connection in the switch.
Well that's the error, why can't I put vlan1 in tagged mode?
If someone help me please.