Hm, I just installed 21.02.02 on an unused NeWifi D2 and tried to add some VLANs via the Web Gui, but it does not work.
Things I tried :
click 'configure' on default 'br-lan' -> 'Bridge VLAN filtering' -> enable VLAN filtering : click SAVE closes the dialog, but there are no changes to be applied.
Doing the same and adding some VLANs in the dialog wont close it on SAVE, if i click 'dismiss', there are some pending changes, but 'save and apply' gives an error:

The same thing happens on a new Archer C7 V5 and on an AVM Repeater 1750E.
The weird thing is : on 21.02.01 on my other NeWifi D2 it worked fine:
21.02, bridging WLAN to VLAN - Installing and Using OpenWrt / Network and Wireless Configuration - OpenWrt Forum
additional info: After klicking 'dismiss' and reloading the page i got the following: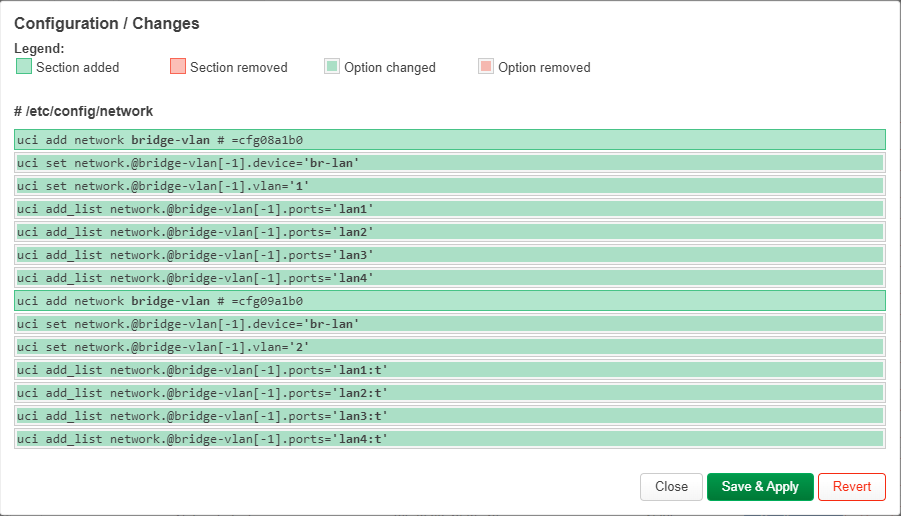 After 'Save and apply' the router is not responding anymore and rolls back the changes.