Hello,
I'm trying to set up DumbAP with OpenVPN but I can't get it working.
I have followed this guides:
https://openwrt.org/docs/guide-user/network/wifi/dumbap
and this one without firewall instructions as the firewall is suppose to be disabled in DumbAP.
https://nordvpn.com/tutorials/openwrt/openvpn/
I've made a diagram to show my network.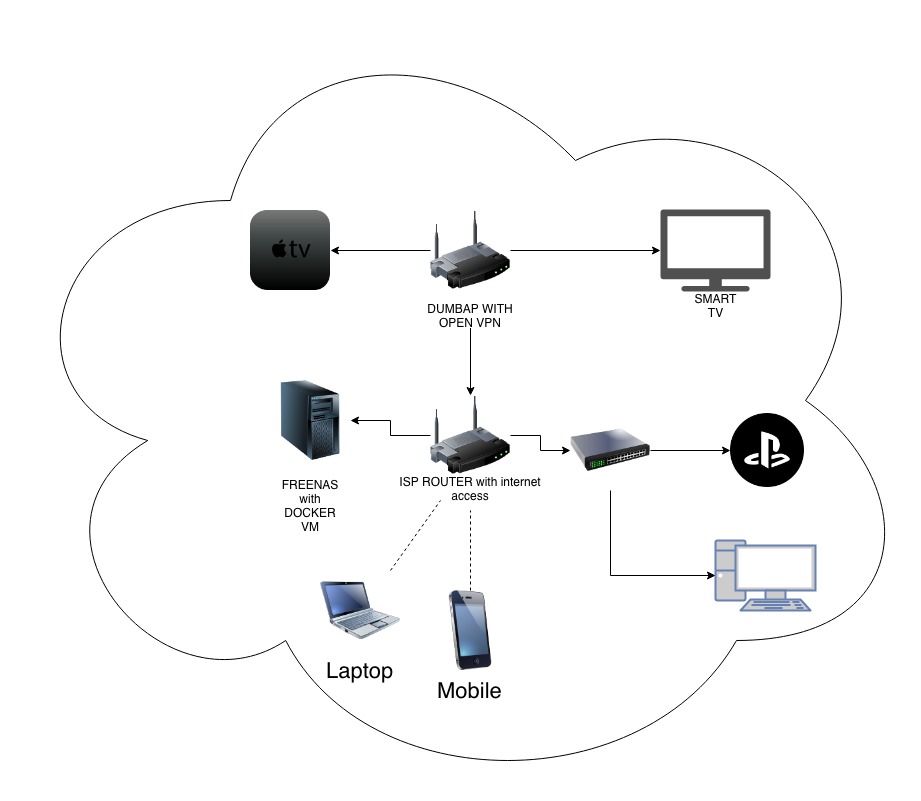 I've managed to get working internet and local network(to access NAS(PLEX, Radarr etc.)) but I can't get OpenVPN working so it will pass all the traffic through VPN.
As on Diagram I want to connect Apple TV with ethernet to DumbAP with VPN.